Constant torque variable frequency drive
The variable frequency drive uses constant torque driving method, and select Advanced Magnetic Field Orientation Vector Control Algorithm and sine wave PWM control method according to Modern Motor Control Theory. Control the torque directly, and is able to offer low speed high start torque and precise control on all speed range.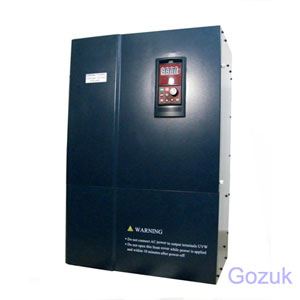 This
VFD
achieves the real current vector control and reliable energy saving control, and realizes high performance, which will satisfy the customer needs maximum and supply the reliable products for different high end industry.
Variable frequency drive features:
No PG vector control, V/F control.
Rotation parameters auto learning, static parameters auto learning functions.
Slip compensation, improve controlling precision.
Wave carrier frequency 0.5~15.0 kHz, output frequency 0.01~600Hz.
0.5Hz 150% high start torque, installed auto torque improving function interiorly.