Vector variable frequency drive
This vector control variable frequency drive (VFD) is our new generation drives include single phase (1.5kW, 2.2kW for 220VAC to 240VAC) and three phase (0.75kW to 400kW for 380VAC to 440VAC), with ingenious appearance & design as well as excellent performance, powerful & stability functions, suitable for a wide range of applications.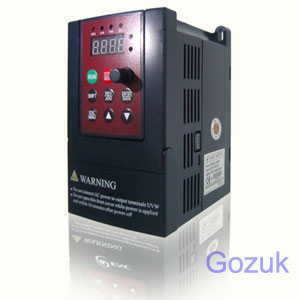 The
VFD
can output low speed/frequency in high start torque with silent stably running; built-in PID feed control and RS485 (Modbus-RTU protocol) communication interface with flexible & high accuracy operation mode and precise speed & position control; include multi types of protection and alarm functions, monitor and adjust parameters online.
VFD features
Special magnetic flux vector control VFDs
Power range: single phase 1.5kW to 2.2kW, 3 phase 0.75kW to 400kW
Check and set parameters online
Integrated RS485, Modbus-RTU communication protocol
Multi-step PLC control function
32 bit high speed CPU special for ac motor controlling
Programmable terminals for convenient control
LCD, LED keyboard for option
Close loop control with built-in PID feed
Built-in braking unit in the VFDs with 15kW power or lower
VFD Applications
Packaging, Conveyor, Sugar, Glass, Plastic machining, Textile printing,
Fans & pumps
, Steel, Cement, Paper & printing, Petrochemical, CNC machine, Metal, Chemical fiber.