The AC Servo Drive and Servo Motor are the motion devices which are widely used on industrial machine tools, and Delta Electronics' new ASDA-A2 series satisfies all kinds of application demands from high precise positioning equipment, such as CNC machine tool and equipment for the semiconductor industry. In addition, Delta Electronics ASDA-A2 not only features high precise tracking function but also provides CANopen interface for high-speed network communication, and can be applied on the applications of multi-axis control machine tools.
AC Motor Control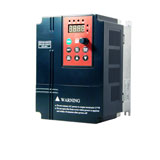 This low voltage (single phase 220V, three phase 380V) variable frequency drive manufactured by Gozuk has compact design and integrated advanced technology ...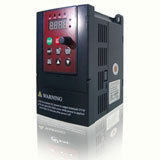 Special magnetic flux vector control VFDs Power range: single phase 1.5kW to 2.2kW, 3 phase 0.75kW to 400kW Integrated RS485, Modbus-RTU communication protocol 32 ...