Home
Variable frequency drive
Shaft voltage is not produced by the harmonic voltages and currents in the stator windings being supplied from a VFD; however, for VFDs with high frequency PWM carriers, the distributed capacitance will look like a low impedance pathway and can produce a greater shaft voltage than that produced in a similar direct drive machine. It is important to note that shaft voltage can be produced in non-VFD applications as well as in DC machines and has been observed in both motor and generator applications.
AC Motor Control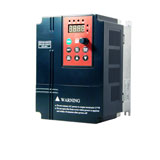 This low voltage (single phase 220V, three phase 380V) variable frequency drive manufactured by Gozuk has compact design and integrated advanced technology ...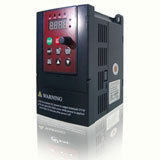 Special magnetic flux vector control VFDs Power range: single phase 1.5kW to 2.2kW, 3 phase 0.75kW to 400kW Integrated RS485, Modbus-RTU communication protocol 32 ...