There is a site that has a 5 winding 10kV / 1kV transformer for supplying a large VFD (variable frequency drive). The supply voltage is 11kV, however when the unit was installed (some years ago) the transformer was incorrectly specified with 10kV primary. The OEM assured site this would be fine, just at the upper limit of voltage tolerance. The site now have issues when there is a sudden step down in load, the voltage rises before the OLTC can catch up, and the VFD is tripping on over voltage.
AC Motor Control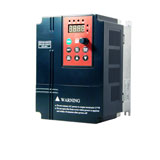 This low voltage (single phase 220V, three phase 380V) variable frequency drive manufactured by Gozuk has compact design and integrated advanced technology ...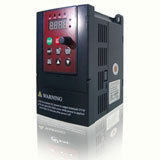 Special magnetic flux vector control VFDs Power range: single phase 1.5kW to 2.2kW, 3 phase 0.75kW to 400kW Integrated RS485, Modbus-RTU communication protocol 32 ...